In the field of venture capital, there is a word that has often been mentioned recently, that is capital winter. In the cold winter of the capital, there are people who are "blue and thin mushrooms", and some have broken ice to rise against the trend.
"Although the capital is cold in winter, in fact, the pocket of VC is not short of money. A lot of VCs raised a lot of capital in 2015 and 2016."
"When we do angel investments, we don't look for hot spots. We look for cold spots. How to find cold spots, and finally turn it into hot spots. This is what we people should do."
In the 2016 Global Entrepreneurship Week in the past, 30 big investors in the investment community met in closed doors in Shanghai. The above is their opinion. According to "China Economic Weekly" reporter, this year's capital prudence is somewhat different from before. "In the first half of the year, the investment circle actually fell by more than 30% from the project level compared to the first half of last year, but the amount was about the same. In the first half of this year, it was about 58 billion yuan, and last year it was more than 60 billion yuan." Managing Director, Jinshajiang Venture Capital Zhu Xiaohu revealed.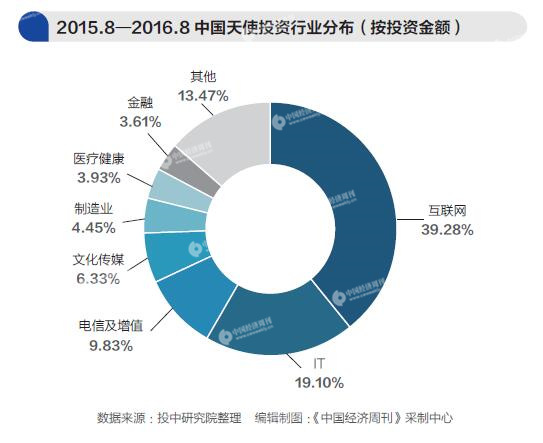 Capital tends to be rational. Investors no longer keep their heads hot and save money.
Cold winter capital does not simply refer to less capital or less projects, but capital tends to be rational during the cold winter period. An investor told reporters that like the past, a touching story, a start-up "myth" that can be pulled by a dazzling BP (business plan) has long since ceased, and "burning money listed" is only In the past dreams, investors were no longer "hot and enthusiastic" and their heads were hot to save money...
From the "2016 China Angel Investment and Incubation Research Report" co-launched by the Venture Capital Foundation, the China Investment Information Group, and the Founding Relay Group, the investment rhythm of angels has been significantly slowed this year. According to the current development trend, the financing case for the entire year of 2016 is The number is only to reach the level of investment in 2013 as a whole. The investment field is still concentrated in software Internet-related, business services, health care and other fields. Among them, Angels Investment most liked the internet. Up to 39.26% of angels' investments were concentrated in the Internet, followed by IT, telecoms and value-added, accounting for 19.10% and 9.83%, respectively.
However, from the perspective of fundraising, it has not been cold. Since 2013, the amount of capital raised has increased year by year. According to the current development rate, the amount of capital raised in 2016 is expected to create the highest historical record.
From the perspective of investment scale, from August 2015 to August 2016, there were a total of 2293 investment cases with an investment amount of 10.92 billion yuan and an average single investment scale of 4.76 million yuan. The investment areas are still dominated by Beijing, Shanghai and Shenzhen. Beijing declined slightly from 2015, and Shanghai increased slightly from 2015. Since 2016, many investment institutions have slowed down the pace of investment, expanded the size of the fund, and moved back into the investment phase. Judging from the withdrawal mechanism, the new three boards have become a new trend for angel investment withdrawal.
The relay angel partner Xu Yilu analysis pointed out that "40% of Angel's investment withdrawals are through equity transfer; more than 30% use mergers and acquisitions to achieve exit, IPO listings achieve exit is ranked third. And the new three board for many For angels and early stage enterprises, it is a brand new, more effective exit channel. Last year, the new three boards introduced layered management and introduced innovation layers. On the innovation level, truly outstanding startup companies achieved quite a lot on the new board. A good return on investment, including funds that invest in these innovative companies, also achieved very good investment returns."
It is worth noting that the report also shows that, at home, government-guided funds have helped Angel investment develop significantly. As of August 2016, a total of 512 government-guided funds have been set up in the country, with a target size of 14 trillion yuan. According to data from the types of LPs (limited partners, fund sponsors) tended by domestic investment angels organized by the Investment Research Institute, The marketized parent fund will become an important LP for angel investment.
What is the next field? Game, AR, VR, etc. are promising
So what are the next opportunities for entrepreneurs and what do investors think?
From the capital level, the ecological chain of China's venture capital is now very complete. Wu Shichun, founding partner of Meihua Angel Ventures, recalled that when he first started his business in 2005, he was bitter: "At that time, you were looking for a $2 million financing and you even needed to communicate with a foreign UC partner in English. Their recognition." But now, from seeds, angels to VCs, PEs (private equity investments), the funding chain is getting better and better. A lot of VC assets are abundant.
Wu Shichun said that although capital is now cold, VCs are not short of money. In fact, a large number of VCs have raised large amounts of capital in 2015 and 2016. In the past five years, a large number of Chinese venture capitalists have risen, and even a large amount of Chinese capital investment has appeared in the Silicon Valley of the United States. Parent funds and guidance funds also provide VC with more platforms.
Zhen Yi Fund founding partner Kong Yi through the investment B2B case pointed out that the investment is a fun place in every industry and opportunities are like solving math problems, each industry is different. Regardless of whether you are a startup or an investment, you need to find the point of improving industry efficiency and improving industry relations.
Kong Yi told reporters: "The first two years to judge the rise of the 2B industry (the company's industry for the company), we have invested a lot of 2B industries, including finding steel, looking for plastics, and we have invested in more than a dozen singles in the traditional industry. The project financing is not easy." He admitted that investment projects are easily led by emotions. When the peak is relatively loose, everything is cast. When the trough is low, he finds that "the number of bullets is not much" and begins to be cautious. "I hope that my future investment will be truly counter-cyclical like Buffett."
"The move to the sea in recent years is a very important investment direction for us." said Wu Shichun, founding partner of Meihua Angel Ventures. "From the point of view of the distribution of mobile products to the sea, games are the first to go out. Google Play added Top10, ranking The first is our Mico.Vietnam AppStore rankings, most of them are also occupied by Chinese developers, the top five best-selling list are all Chinese developers.One case we voted in is Solo Desktop, which already has overseas More than 500 million users invested in them in 2014. Their net profit this year has exceeded 100 million yuan, ranking first in the desktop rankings in more than 100 countries."
What will the next field invest in? The Relay Fund has been focusing on investment in science and technology since 2009, and in the field of science and technology is mainly new materials, energy conservation and environmental protection, medical and health and industrial control, and still these four industries, Cast hundreds of companies. Li Hao, a partner of Coke Angel Fund, believes that with the rise of AR and VR industries, some active optical devices and passive optical devices will be integrated to a higher degree and smaller, and will become more entrepreneurial. In the professional direction, the entrepreneurial fever brought about by AR and VR will be an industry that is optimistic and focused in the future. Wu Shichun believes that the transformation of traditional industries is also an opportunity. In the education, medical, and O2O industries, huge energy is being transformed by the Internet. Reducing information asymmetry, improving efficiency, and reducing costs are the most important ways to transform traditional industries.
"China Economic Weekly" Reporter Song Jie | Shanghai Report
Chuangying Electronics Co.,Ltd , https://www.cwpcb.com