China IT service provider iSoftStone Holdings Limited (iSoftStone) announced that it has formally signed a joint venture agreement with Huawei Technologies Co., Ltd. ("Huawei"). The purpose of the joint venture is to build a world-leading IT service company in the field of technology and communications. Leveraging on Huawei's best management practices and market dominance, the joint venture won long-term and large-scale business for iSoftStone and strengthened iSoftStone's competitive advantage in the highly fragmented Chinese IT service market; This obtains durable and reliable IT service partners, as well as high-quality outsourcing services and talents.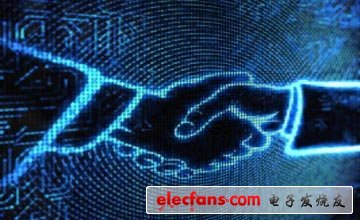 ISoftStone holds a 75% stake in the joint venture and Huawei holds 25%. The registered capital is RMB 100 million. The chief executive officer, chief financial officer and chief operating officer of the joint venture company are appointed by iSoftStone; Huawei will appoint the chief financial officer and send two senior managers to participate in the management of the joint venture's Huawei business line. The joint venture is expected to be officially put into operation in January 2013.
Huawei will purchase a large amount of IT services from the joint venture company in the next three years, and will give preferential policies in terms of service unit price, repayment period and profit distribution. As a major shareholder, iSoftStone is committed to inject selected technology and communications related businesses into the joint venture, including iSoftStone 's current business related to Huawei, but excluding iSoftStone 's U.S. technology and communications business and other parties 'recognized business.
Liu Tianwen, Chairman and CEO of iSoftStone, said: "Huawei is a global leader in the information and communication technology industry, as well as a long-term customer and partner of iSoftStone. We are very honored to have the opportunity to further deepen Huawei through joint ventures. Cooperation relationship. Based on the relevant preferential terms approved by Huawei, I believe that this cooperation will benefit iSoftStone and its shareholders from a strategic level, as well as operational and financial levels. Since the two companies have a long history of cooperation, we I believe the process of joint venture integration will be relatively smooth and smooth. "
"In order to maintain lasting growth and profitability, iSoftStone must strengthen its business and deepen its industry capabilities. Combining the business of our other two major industries (finance and utilities, etc.) that we have grown into, this focus on technology And joint ventures in the communications field will help iSoftStone quickly reach a business scale of US $ 1 billion and become a comprehensive IT service provider with industry-depth service capabilities. "
"Huawei is pleased to establish a strategic partnership with iSoftStone through this joint venture to grow together to continuously improve Huawei 's ability to provide high-quality services to its customers. Huawei and iSoftStone have a good cooperation history of more than ten years, and we hope The joint venture company can develop into a leading IT service enterprise in the high-tech and communications fields. "Said Wu Qinming, President of Huawei Enterprise Development Department.
Silver-zinc Rechargeable Battery
Silver Zinc Rechargeable Battery,Battery For Aircraft Standby Power,Professonal Silver Zinc Battery,22.5V 45Ah Silver Zinc Battery
Henan Xintaihang Power Source Co.,Ltd , https://www.taihangbattery.com