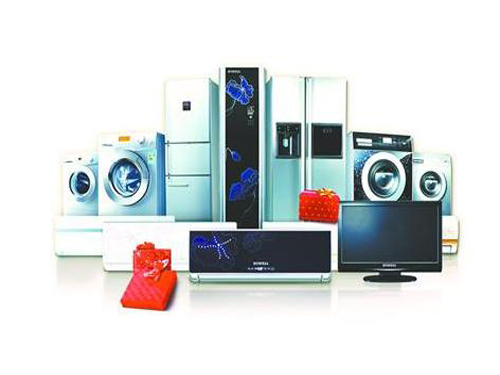 Large-scale home appliance production automation, 2015 is an important year.

"2015 is the "watershed" of automated production." Wu Shoubao, vice president of manufacturing for the Home Air Conditioning Division of Midea, told the "First Financial Daily" reporter that their plant will reach 800 million in automation investment in 2015 alone. ~1 billion yuan, the production automation will invest 5 billion yuan in the next five years, and a total of 1 billion yuan in the first three years from 2012 to 2014.

The road to automation in the home appliance industry is in full swing: Haier has already started production of four interconnected factories; after Galanz invested RMB 3 billion last year in transforming its Zhongshan microwave oven production base, it will introduce an automatic washing machine production line from June to July this year; Omar refrigerators will be automated. Up to 70% of the 6th factory will also be put into production in July this year; TCL plans to copy the model of Huaxing Optoelectronics' intelligent production to other businesses such as color TVs and mobile phones...

Why is automation popular? The president of Zhigao Huang Xingke paid a sum of money to the correspondent of "First Financial Daily" during the spring meeting this year. Now the robot is about 130,000 yuan/set, plus the maintenance fee, which is 150,000 yuan a year, and the labor cost is tens of thousands of yuan a year. . If the 80,000-yuan robot is depreciated for ten years and is close to 10,000 yuan a year, the amortization will be lower than the labor cost, and it will be popularized in large quantities. Then there will be 40,000 to 50,000 yuan worth of robots.

Is the critical point for large-scale popularization of production automation already coming?

Automated watershed

Wu Shoubao believes that it cannot be said that the critical point has arrived, but in 2015 it is a "watershed" for automated production.

"Six-axis robots can only be regarded as robots, and 80,000 yuan can't buy robots yet. We can only buy simple robots." Wu Shoubao said that since 2012, the United States has begun to promote production automation on a large scale. By the end of 2014, the United States had 800 Six-axis robots, the group is expected to add 600 in 2015.

He said that 2015 is a watershed. From 2012 to 2014, US Automation has invested a total of 1 billion yuan, and in 2015, it will invest 800 million to 1 billion yuan; previously, Midea Group's home air conditioners, compressors, central air-conditioning and other businesses The department focused on breakthroughs. In 2015, the entire group pushed forward on a large scale.

"Single-point robots have been developed with low technology and cost-effectiveness. In the future, automation will drive them into deep-water areas. In the past, single-point breakthroughs were made, followed by systematic ones. The Nansha Plant had an automated production line with 26 robots and a production line budget of 35 million yuan. Operators can save 40 people and halve the number of assembly lines, which not only challenges the suppliers, but also challenges internal control." Wu Shoubao said.

Midea's home air conditioner Shunde Electronics Factory is a typical example of continuous automation and humanization. Ten years ago, 2,800 people produced only half the current output. Director Chen Jiansheng told the "First Financial Daily" reporter that last year the plant had 1,500 people, 900 this year, and the number of people in the next three years would be halved.

According to the reporter's automated production line for remote controls, four six-axis robots wield dexterous hands and arms, and one after another, components are mounted on an arc-shaped assembly line, a shell for a remote controller, a chip, and a button. Board ... with tacit understanding, orderly.

Director Chen said that after the introduction of automation equipment, a remote control production line was changed from 7 to 2 people, and after the further transformation in the second half, it could be reduced to 1 person.

"The air-conditioning season is very light and busy. It is difficult to recruit workers during the production season before and after the Spring Festival. We must be automated. First, the high labor intensity, high risk, and high environmental protection requirements must be automated, such as moving compressors, stamping, and spraying; second, high quality requirements. In the links, such as security inspections and welding, the quality of the previous welding was related to the mood of the workers."

Midea Air Conditioning has formulated a "World Class Manufacturing" roadmap. The planned 2015 peak population will be controlled at 26,000 and efficiency will increase by 30%. In 2016, the peak population will be controlled at 24,000 and efficiency will increase by 25%. The peak number in 2017 will be controlled at 22,000. For people, the efficiency is increased by 25%; the peak value in 2018 ensures that the annual output value of household air conditioners in the US will increase from 70 billion yuan in 2014 to 100 billion yuan.

From the perspective of Midea Group, the operating income exceeded 140 billion yuan last year, and the number of employees was 120,000. In an exclusive interview with this reporter in March this year, Fang Hongbo, chairman of Midea Group, stated that when the future US group's revenue reaches 200 billion yuan, the number of employees should be controlled at 100,000. With automation to increase efficiency, employees' income is increased every year.

Why is automation hotter? Wu Shoubao believes that first, the price of the robot is down, and secondly, the technology is more mature and the robot is more flexible. It can't be done before the compressor was moved, and now it is done. These two aspects have promoted the large-scale promotion of automation.
Mobile Phone Charging Usb Adapter Cable For iPhone
Five lengths
Each pause is a length, suitable for multiple occasions
Notice
Both cables are stretched at the same time
Do not stretch unilaterally
dual-use, small portable, easy to take durable
flexible length adjustment
4 In 1 Wireless Data Charging Cable
Guangzhou HangDeng Tech Co. Ltd , https://www.hangdengtech.com