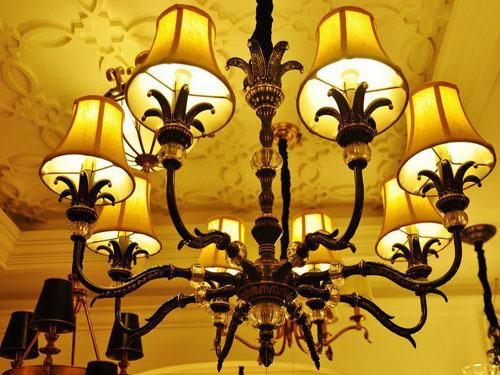 In this once-a-year industrial event, many domestic and foreign companies in the semiconductor lighting industry chain exhibited, specialized lighting, decorative lighting, LED technology, professional lighting, light sources, lighting control systems, lighting production equipment and instruments and many other fields. The products have been exhibited. Through these product demonstrations, how many people feel a trace of industry changes or trends, combing the scene of a few days to experience the feelings, and communicate with you.

Practical and rational mentality is valued. Throughout the development of semiconductor lighting, experienced the initial silence of the high-profile ignorance, in the eyes of many people in the industry, semiconductor lighting is fading, returning to rationality. At the exhibition site, the reporters had a deep understanding of this kind of pragmatic attitude, focusing on quality, focusing on doing their own good, and becoming the direction of many companies in the exchanges with many people in the industry.

Talking about the development status of the current industry, products, and technologies, Dr. Liu Guoxu, Executive Vice President of E-Core, told reporters that various concepts such as COB, CSP, etc. will be introduced in the past few years. With the popularization of technology and products, After applying the concept, it requires more pragmatic and applied innovation.

"The industry needs rational development. Do not blindly follow the trend. Everyone should do something that they are good at." Shi Songang, deputy general manager of Huacan Optoelectronics, said that Huacan Optoelectronics' series of actions this year is very attractive. For the development of Huacan Optoelectronics, Shi Songgang said that Huacan Optoelectronics needs to have a deep understanding of customer needs, provide comprehensive solutions, and provide customers with the best products. At this exhibition, Huacan Optoelectronics exhibited its high-voltage LED chips, filament LED chips and other products and solutions and promoted its flip-chip series.

In the more pragmatic and rational state of mind, semiconductor lighting technology has also continued to improve silently. From the exhibition site, relatively mature and developing technologies such as flip-chip, high-voltage chip, COB, and CSP packages are still on display. However, compared with the concept of frequent appearances in previous years, frequent occurrences of new ideas have indeed been decreasing in recent years.

Smart lighting is at the time. Intelligent lighting and smart home are all current industry hot words. Currently, they are still in the period of exploration and development. There are distances from large-scale applications, including the need for user needs, technical upgrading, and standards. However, this does not prevent it from being taken seriously. It is still a major attraction at this exhibition. For smart lighting, compared to the form of a specific product display, the sense of experience is a factor that companies attach great importance to and want to convey to the audience. For example, the use of smart home experience halls such as the three male Aurora, Fei Le audio, through the experience of people feel the way to show their own products. In addition, the construction of "Smart City" is in full swing. In this boom, smart street lamps seem to be a breakthrough point for smart cities, and many companies inside and outside the industry are involved. At this year's show, there are also some companies, such as Zhilian ICT, which exhibited its intelligent street lighting system products.
Antifouling Thin Film Panel,Antifouling Thin Film Panels,Antifouling Film Panel,Film Panel Medical Equipment
zhejiang goldcity technology co,ltd , https://www.membrane-gc.com