ROHM's LAPIS Semiconductor has developed an 8-bit low-power microcontroller "ML610Q111 / ML610Q112" for full-color LED lighting that can achieve rich colors and brightness through fine control.
The LSI is equipped with a 6-channel PWM port necessary for LED lighting control, which can control multiple LEDs. Not only can white and warm yellow monochrome LEDs be independently controlled, but also RGB three-color LEDs can be controlled at the same time. Colorful color performance. Through fine control of the light source, the lighting effects of different life scenes and interiors can be infinitely interpreted.
The LSI is currently sampling and is expected to begin mass production sales in December 2013.
In addition, it has a complete service support system, and has prepared a matching reference board and software development environment for customers to easily start evaluation. Customers can use various user manuals and tools by simply logging in from the LAPIS Semiconductor official website.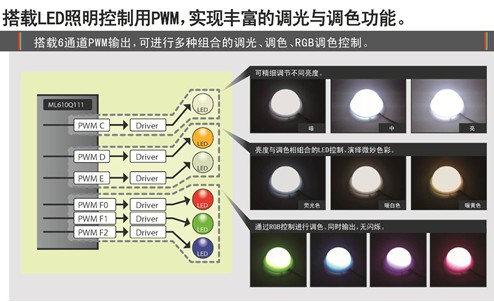 The LSI will be exhibited in the ROHM area of ​​the "The Fifteenth China International High-Tech Achievement Fair (ELEXCON2013)" held at the Shenzhen Convention and Exhibition Center from November 16 to 21, 2013 (Booth No .: Hall 2 2B62) Welcome!
In recent years, LED lighting needs not only energy-saving performance, but also rich dimming and color adjustment functions. In the past, the main function of the lighting was simple brightness adjustment, while today 's LED lighting is a humanized light source that closely cooperates with different life scenes such as morning rise, leisure, dining, learning, and bedtime. , Can achieve richer dimming and color adjustment. Against this background, the ROHM Group is striving for LED lighting related business areas. LAPIS Semiconductor has fully utilized the multiplication effect of the LED technology owned by ROHM and is committed to developing the best microcontroller for LED lighting control.
<New product features>
1. Equipped with 6-channel PWM necessary for LED control
In order to realize the dimming and toning function of colorful LED lighting, it is equipped with 6-channel PWM (Pulse Width ModulaTIon), which is necessary for LED control. It is a three-color single-color LED (such as white, warm yellow, orange) and 8-bit microcontroller with RGB tri-color LEDs. The resolution of PWM is 16bit, and free programming can realize colorful dimming and color adjustment modes.
2. Built-in oscillation circuit can reduce external components
The PWM control clock is generated by a newly developed clock oscillation circuit and is used in combination with a built-in logic power supply voltage regulator. Not only can the number of external components such as external logic power supply capacitors be reduced, but also in a small package, it is also very helpful for mounting substrate miniaturization.
3. Built-in comparator, can flexibly respond to changes in external environment
The comparator monitors sudden voltage fluctuations and other changes in the external environment, which can be processed immediately, contributing to stable operation.
4. LAPIS Semiconductor is proud of its low-power microcontroller, which helps to save energy
Equipped with an original high-performance 8bit RISC core that achieves the industry's top low power consumption.
5. Can be used with confidence in harsh noise environment
By carefully optimizing the circuit and layout, high electromagnetic interference resistance is ensured, and the measurement limit exceeds the highest level 4 (± 15kV) specified in the International Electrotechnical Commission (IEC) standard IEC61000-4-2, achieving ± 30kV Note 1 electromagnetic compatibility. Therefore, the product can also be safely used in industrial equipment with harsh noise requirements.
6. Perfect service support system
The company has prepared a reference board, software development environment, user manual, and sample software that can easily start evaluation. Customers can log in on the official website of LAPIS Semiconductor to use various manuals and tools, etc., providing customers with comprehensive service support system.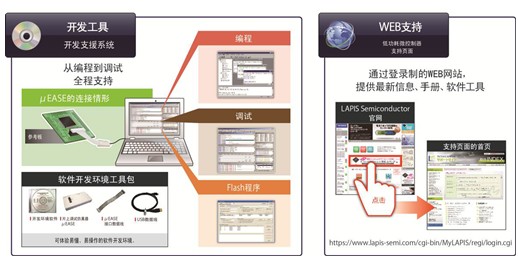 【specification】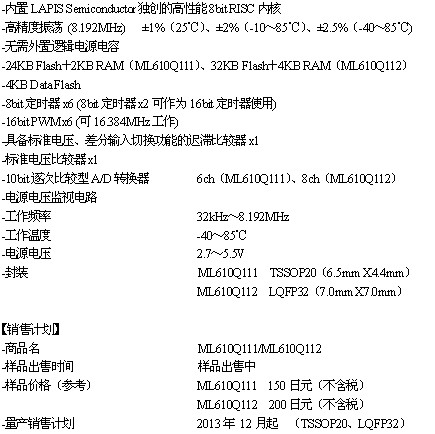 【Application field】
LED lighting / single-phase fan motor / battery charge control, various other home appliances, industrial equipment.
【Term Explanation】
Note 1 The indirect discharge method was used for testing with the LAPIS Semiconductor reference board.
Detachable Earbuds,Earphones With Detachable Cable,Earbuds With Detachable Cable,Earbuds With Replaceable Cable
Dongguang Vowsound Electronics Co., Ltd. , https://www.vowsound.com