Japanese electronic components manufacturers such as TDK and Alps Electric plan to start mass production of parts for "wearable terminals" in 2014. TDK will begin to produce smaller wireless communication components than before in January 2014. Alps Electric plans to introduce production equipment for flexible touch screens in the first half of next year and start mass production. With the generalization of smartphone production, the price of components used has gradually declined, and electronic component manufacturers hope to ensure added value by supplying ultra-small components, and at the same time take the lead in dealing with the "post-smartphone era."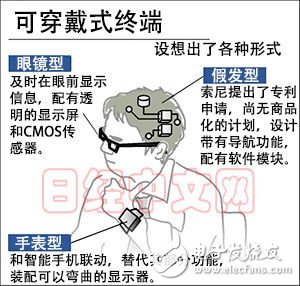 According to British Juniper Research, the global market for wearable terminals in 2018 is expected to reach $19 billion (about 195 billion yen). Although it is still small compared to a smartphone with a market size of several tens of trillion yen, a capacitor with a length of 0.25 mm and a width of 0.125 mm is only a high value-added product of half the size of a smartphone ultra-small component. More and more important, its price is expected to remain high.
Chinese manufacturers such as Huawei and ZTE are on the rise in smartphones that affect the supply chain of parts and components. With the generalization process of components in the future, it is likely to squash the revenue of component manufacturers. Therefore, as the next major profit point for smartphones, various electronic component manufacturers have begun to develop components for automotive, medical devices and wearable terminals.
TDK will begin mass production of wireless communication composite components (modules) for wearable terminals in January 2014, and will produce hundreds of thousands of copies per month. In terms of small modules that are wirelessly connected to smartphones, the company has achieved miniaturization by embedding integrated circuits in its substrates. TDK President AXA Jianhong expressed with great expectation that "we can take advantage of our small parts."
Alps Electric will begin mass production of a new generation of touch screens for wearable terminal displays in 2015. In the first half of 2014, we plan to introduce special production equipment at the Ping Factory in Yucheng, Fukushima Prefecture, Japan, initially producing tens of thousands per month, and gradually expanding production capacity. The company's goal is to achieve sales of 100 billion yen for the component business of smartphones and wearable terminals in 2015.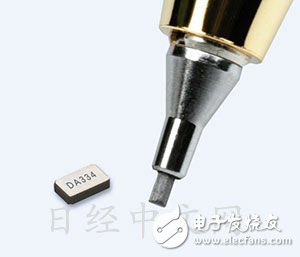 Crystal oscillator developed by Japan's Big Vacuum Company for "wearable terminal"
In the crystal oscillator for watches, Japan's crystal equipment manufacturer Da Vacuum has developed ultra-small products that are 40% thinner than the previous products, and will start mass production in February 2014. Recently, the company invested about 1 billion yen in processing equipment at its main plant in Tottori City. The plan initially produces 2 million units per month, and will then increase production based on the order status. Murata, which is highly competitive in terms of components for smartphones, has begun to produce ultra-small crystal oscillators in addition to ultra-fine multilayer ceramic capacitors.
In terms of wearable terminals, South Korea's Samsung Electronics launched the watch-type terminal "Galaxy gear" in September, and its crystal oscillator and power IC use Japanese manufacturers' products. Sony launched the wearable terminal in 2011 and launched the "Smart Watch (SW2)" in October this year. The passive components used in smartphones are transferred to wearable terminals, and Japanese manufacturers' products are also favored.
Takahashi Takahashi, an analyst at Goldman Sachs, pointed out that "in terms of ultra-small components, Japanese component manufacturers can rely on the technology they are good at, so they will have a positive effect on improving profitability." In the future, with the increasing demand for ultra-small and high-performance optical components and sensing devices, the business opportunities of Japanese electronic component manufacturers are expected to expand.
Push Button Food Blenders are another fashionable style blenders are popular with many countries. Except can with grinder, Push Button Food Blenders can with choppers and fliters.
Discription of Push Button Food Blenders
Size: 1.0L,1.25L, 1.5L, 1.6L
Housing: ABS, PP, Stainless steel
Speed: 2, 3, or 4 speeds with pulse
Packing: 6pcs/ctn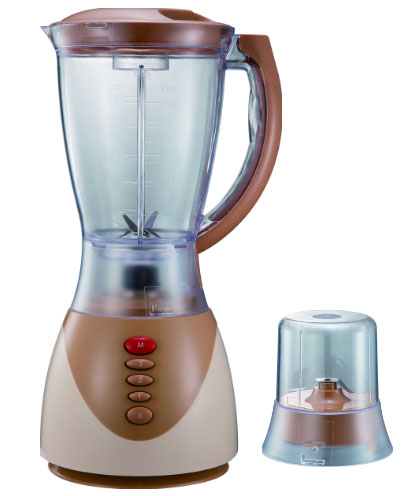 Push Button Food Blenders
Push Button Food Blenders,Push Button Blender,Push Button Hand Blender,Push Button Mini Blender
Flying Electronic Co., Ltd , https://www.flyingelectronic.com