Weigang Chairman Chen Libai is optimistic about the development of the LED industry. He believes that under the launch of the replacement tide, there will be a golden 10-year glory. The lighting brand Weigang Lighting will officially buy a full-scale retailer in the late July. Outside the sale, Taiwan's homemade LED wide-angle bulbs will be launched and will be sold simultaneously in the global retail channel. It is expected to become the main product of LED indoor lighting.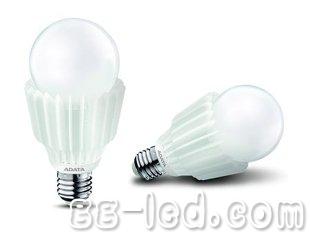 Wei Gang pointed out that in the promotion of LED, the project is mainly for clients, and the clients are mostly listed companies on both sides of the strait, including the unified international building, Xinyi Housing, Nanmao, Cathay World, Evergreen, CITIC Gold, and hotels. The company continues to increase; Chairman Chen Libai believes that the LED lighting replacement tide has started, and the golden 10-year glory can be expected.
According to research institutes, LED bulbs have become the most popular alternative light source type due to high consumer acceptance and high replaceability. In 2014, the global demand for LED bulbs will increase by 86%, showing LED bulbs. The light is about to become the main lighting source for the next generation.
Weigang said that it is a huge business opportunity for LED indoor bulbs.
Weigang said that the weigang lighting LED wide-angle bulb emphasizes 270-degree illumination angle, which can expand the range of light illumination, and the brightness is increased to a maximum of 1080 lumens. The unique design of the heat-dissipating fins can effectively reduce the light decay and prolong the service life of the light source. Stable and continuous providing a gentle and comfortable home and business efficient lighting environment.
ADATA LED wide-angle bulbs are available in 10W and 12W power specifications, each offering 3000K yellow and 5000K white light color, up to 1080 lumens, 80% more energy than traditional incandescent bulbs, no UV Or infrared radiation, the service life can reach 40,000 hours.
Weigang's revenue in the first half of the year showed a trend of rising quarter by quarter. Due to the strong demand for DRAM, in the long-term pattern, the operating performance of the industry will show a trend of leaps and bounds this year. As DRAM and NAND Flash supply become more and more tight, In the traditional peak season, Weigang is optimistic that the price of the two major memories will rise in the third quarter. It is expected that the profit performance of the industry will be like sugar cane, and the results in the second half will be much better than the first half.

China leading manufacturers and suppliers of Smart Solar Street Light,Solar Street Lighting System, and we are specialize in Integrated Solar Street Light,All In One Solar Street Light, etc.
Solar Street Light
Smart Solar Street Light,Solar Street Lighting System,Integrated Solar Street Light,All In One Solar Street Light
Jiangmen Liangtu Photoelectric Technology Co., Ltd. , https://www.liangtulight.com