The Internet of Things is a digital composite system integrating sensing, communication, network, computing and control technologies. The Internet of Things application will cover all fields of national economy and social services. It is recognized as the world's information industry after computers and the Internet. The third wave is the next trillion-level industry. The Internet of Things has become a new highland for international science and technology competition. It is listed as one of China's five emerging strategic industries along with new energy and green manufacturing.
Network equipment giant Cisco has predicted that the Internet of Things, which will connect all kinds of items such as automobiles and home appliances to the Internet, will have the opportunity to create up to 19 trillion US dollars of business opportunities by the end of 2020, and the equipment that can connect to the network will grow to 50 billion. station. Huawei also predicts that by 2025, the number of IoT devices will be close to 100 billion, and the newly deployed sensors will reach 2 million per hour. It is foreseeable that the future of the Internet of Things has broad growth prospects.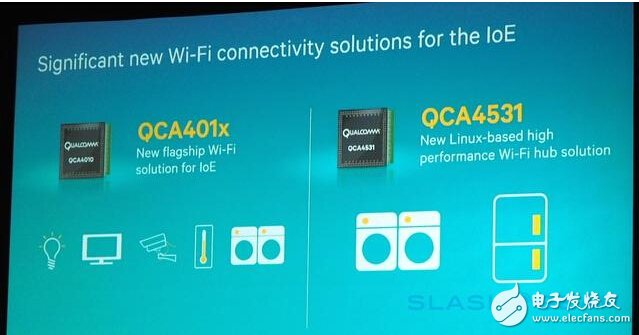 As the core device of the Internet of Things, the chip is at the core of all applications in the Internet of Things. IoT chips mainly include: MCU, FPGA, Memory, Sensor, and connection chip. With the rapid development of the Internet of Things, the market for IoT chip products has broad prospects. In 2015, the global IoT chip market reached US$4.58 billion. The analyst firm MarketsandMarkets expects the global IoT chip market to grow at a compound rate of 11.5% in 2016-2022. The market size will exceed $10 billion.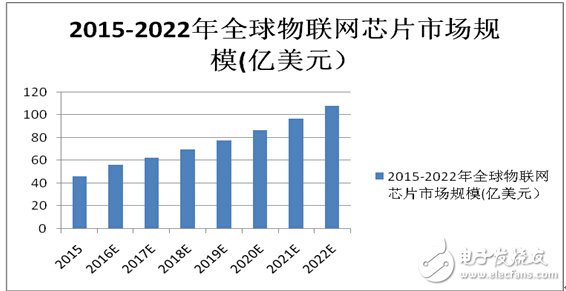 The Chinese government regards the Internet of Things as a strategic emerging industry. In recent years, the Internet of Things has maintained a relatively high growth rate. In 2013, China's overall industry scale reached 500 billion yuan, a year-on-year increase of 36.9%. It is expected that by 2015, China's Internet of Things industry as a whole The scale will exceed 700 billion yuan, and information processing and application services will gradually become the focus of development.
The development of the Internet of Things has a huge demand for chips. However, due to the weak foundation of China's chip industry, core chips mainly rely on imports. How to break through the core technology of the IoT chip industry is the focus of China's chip industry layout.
At present, the global economy is in a downturn, and many chip companies are trying to transform and break through the existing pattern. The booming development of the emerging Internet of Things allows everyone to see a new path, which naturally attracts a large number of chip companies to follow up. Intel, Qualcomm, ARM, NXP/Freescale, TI, Atmel and other chip giants have actively deployed the Internet of Things field, trying to seize the opportunities in the Internet of Things era.
In order to seize the opportunity, the chip makers must first establish technological advantages and then have the right to establish standards. Therefore, the current number of IoT patents is what everyone is competing.
Consulting firm LexInnova recently released a survey report related to IoT patents. The report shows that chip giants Qualcomm and Intel are ranked in the top two, and the number of patents is twice that of third place (China ZTE), which shows their strategic forward-looking vision.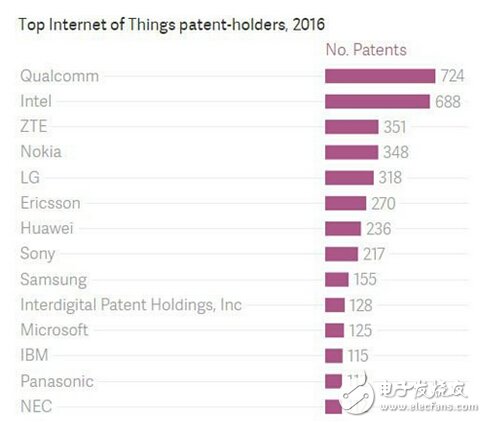 Based on a personal computer. The sales of tablets and smartphones are currently facing challenges. The benefits of chip makers entering new areas are enormous. Market research organizations have pointed out that IoT devices will contribute to the global economy in the next few years. According to industry research firm Gartner, the number of global IoT devices will reach 6.392 billion in 2016. By 2020, the number of IoT devices used worldwide will grow to 20.8 billion. The IDC study estimates that the IoT market is expected to grow at a rate of 13% per year by 2020, and the IoT market will reach $1.46 trillion in 2020.
The Internet of Things issues are overwhelming, and the related applications are diversified, which also provides great room for innovation. However, based on the current application on the market, it can be roughly divided into smart home, smart transportation, smart medical, smart energy, smart industry and other application types, aiming at the huge business opportunities in these fields.
The strategies for major companies to enter the IoT market vary widely, and each company tries to use its strengths to compete for market share. As the world's two largest chip makers Intel and Qualcomm have placed bets on several IoT areas, including infrastructure, car networking and smart home, in order to gain a foothold in the new market.
Qualcomm's areas of focus include home control and automation, home entertainment, voice and music, cameras and drones, smart cities and industries, and wearables. In the field of Internet of Things and smart home, Qualcomm has developed the AllJoyn platform and AllPlay architecture. The AllJoyn platform has access to international appliance giants including Electrolux, Sony, Haier, LG, Panasonic, etc. Qualcomm also cooperates with more than 15 auto giants around the world. More than 40 car networking projects, more than 10 million cars equipped with Qualcomm Xiaolong chips. Data shows that the number of IoT terminals currently using Qualcomm technology has exceeded 1 billion.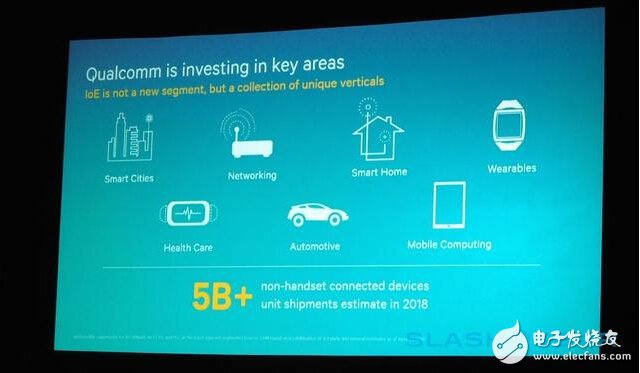 POWER-D & COMBO-D D-SUB CONNECTORS
The ANTENK POWER-D & Combo-D mixed contact d-sub connectors are designed for rugged / robust applications where both power & signal are required from a single connection. Featuring [Solid-Pin" machined contacts, these connectors offer high reliability performance for the most challenging design applications.
Combination D-SUB Connectors provide the ideal solution for applications to require power, signal and coaxial connections within one connector. This series of connectors achieves space saving on PCB`s and I O designs.
Within this product family are various pin out configurations possible. Almost endless selections can be created mixing power, signal and coaxial contacts.
Power contacts from 10 amp to 40 amp current handling. Signal contacts in various styles complete the product offering.

Industry standard terminations types, solder cup, PCB contacts in straight and angled pin configurations. Crimp types and wire wrap contacts.
POWER-D & COMBO-D D-SUB CONNECTORS
characteristics
:
â–  Space savings on the PCB
â–  Different wire terminations are possible in a single connector
â–  Cost savings - mixed layout
â–  Insertable and removable coaxial, power, high voltage and signal contacts
â–  Precision machined contacts
â–  Various quality classes are available
â–  Wide product range
A wide range of standard pin configurations fully loaded with signal contacts are available. Specially configured contacts with power, coaxial and signal contacts can be constructed.
D sub power connector Applications
Communications
Base Stations
Switching
Transmission
Asymmetric Digital Subscriber Line (ADSL)
Data
Desktops/ Laptops
UPS, Storage systems
Routers, Servers
Printers, Copiers
Consumers
Consumer Electronics
Set-top-boxes
Energy meters
Industrial & Instrumentation
Robotics
Control Drives
Power Supplies
Medical Instruments
Test Equipments
POS & Handheld terminals
Renewable Energy
Surveillance Camera
Office Automation
Parking Meters
Gaming Machines
Combo Power D-sub Connectors Series
RJ45 3U Gold,Gold Flash Plated,8P8C with Shield,Shield with EMI
ShenZhen Antenk Electronics Co,Ltd , https://www.antenk.com