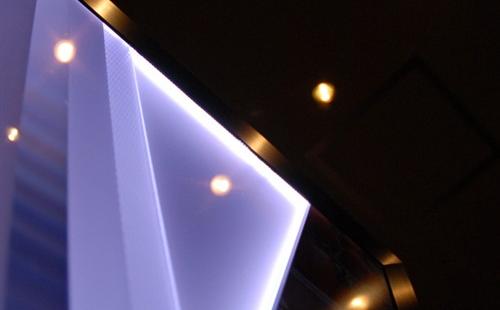 According to the latest report of NPD DisplaySearch, it is expected that the penetration rate of LED backlight sources will reach 91.5% in the fourth quarter of 2013 and almost 100% by the end of 2014. The main reason is that in addition to the use of LED backlighting to increase added value, due to the reduced demand for CCFLs, the relevant raw materials required for them have gradually ceased production, making the mainstream of backlight applications have to move closer to LED backlight sources. It seems that LED applications have become nearly saturated in the backlight market, and manufacturers have turned the battlefield to LED lighting.
The research report pointed out that the LED lighting market will grow rapidly in 2013, mainly for commercial lighting and government subsidized streetlight-related markets. The main growth drivers of commercial lighting come from bulb lamps and lamps. Since some commercial lighting applications are turned on 24 hours, power saving is still the main driving force for replacing LED light sources. In addition, as countries around the world are still controversial about the development of nuclear power generation, rising electricity prices are an inevitable trend. It is estimated that the overall demand for LED replacement lamps in 2013 will be 1.5 billion, and the penetration rate of spotlights will be as high as 17.8%. According to the report, the LED lighting market penetration rate will reach 10.6% at the end of 2013 and reach 26.4% in 2016.
It is a single color product with extremely high color purity. It is pure in color,
can be choose in a variety of colors (red, yellow, blue, green, white, white, etc.).
often powered by DC12-24V, which consumes low energy, has high brightness and stable performance.
Generally suitable for interior decoration, pool, disco, bar, karaoke and other ambient lighting.
Unique technology and high standard of anti-static ensure the life and quality of the light strip.
More and more are used for furniture lighting.
Addressable LED Strip,LED Strip Lights,5050Smd Flex LED,Mono LED Strip
SHEN ZHEN SEL LIGHTING CO.,LTD , https://www.sel-lighting.com