The Marvel IoT Solution Global Tour debut was kicked off in Beijing to showcase its growing ecosystem of partners, including IoT cloud platform providers, wireless module suppliers and engineering companies. Together with the ecosystem partners such as Xiaomi, Jingdong Intelligent, Broadlink and Qingke, we will jointly help the development of the IoT market and create a new prosperity for IoT.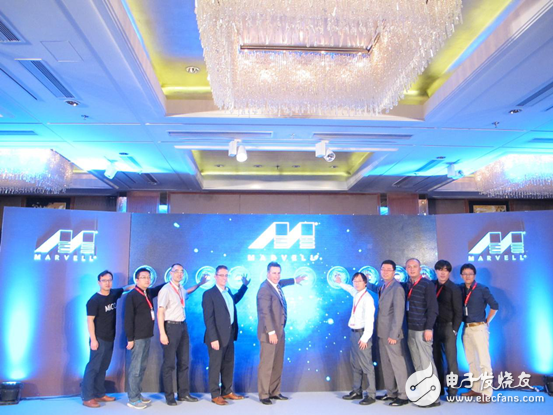 At this tour, Marvell unveiled and demonstrated its enhanced Marvell® EZ-Connect family of wireless microcontroller SoC products, a powerful line of cutting-edge IoT products, and customers' Marvell-inside smart products and services. Marvell EZ-Connect wireless microcontroller products provide customers with a complete platform solution that provides the tools and expertise needed to help customers develop higher-priced solutions and accelerate time-to-market.
How to achieve true "object" interaction
The conference shared the future technology trends of the IoT industry, analyzing the changing market demands and corresponding advanced solutions from a global perspective. Philip Poulidis, global vice president of Marvell and general manager of the wireless and IoT business unit, said that the Internet of Things is a growing market, connectivity will be everywhere, and hope to achieve true "object" interaction in the future, the best intelligence is no APP, GUI without GUI is just what the user just needs . For example, when the phone is taken out, the light will be on and the temperature will change. All of this should happen automatically.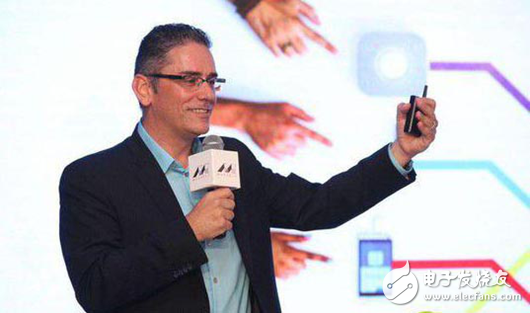 Philip Poulidis, Global Vice President, General Manager, Wireless and IoT Business Unit, Marvell
According to reports, Marvell has a number of solutions to connect devices to the Internet, while giving some awareness of these products. Philip Poulidis pointed out that to enable these objects to communicate with each other, to communicate with the cloud, and more importantly, they can understand physical situations and environments, and they need to know how to interact with people. He stressed that what is really needed is artificial intelligence and perceptual technology, which allows computers to recognize objects, or to know someone, or to recognize a situation. For example, machine learning is very important. The embedded platform allows these computers to learn continuously. It can learn different scenarios or use other device input to learn.
In addition, speech recognition is also very important . Philip Poulidis revealed that if the progress is smooth, the physical world and the social world will soon be united, and the way of interaction will change a lot. Marvell has also invested in research and development in visual recognition and gesture recognition. The future of visual recognition is also a necessary technology for intelligent devices.
At the same time, the Internet of Things should be able to detect some of the changes around it. It can adjust itself through human gestures, even location changes, and historical records. This is scenario-based information that should allow some devices in the IoT to automatically connect. And what you need to do is to make this a reality through the efforts. If you need an APP, Marvell can still help with rapid development, but still hope to use the Internet of Things technology away from the APP in the future.
Not only that, but Marvell also offers open source Kinoma . Philip Poulidis said developers can develop products in the JavaScript environment by using the Marvell Kinoma JavaScript (KinomaJS) engine to provide the best JavaScript development environment for embedded microcontroller products. At the same time, I hope to build a community and give customers a lot of flexibility, so that Kinoma not only has Marvell chips, but also other chips.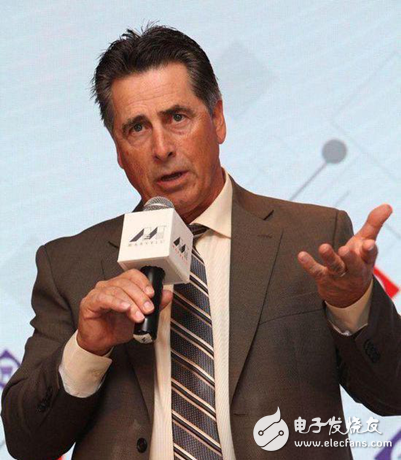 Sean Keohane, Vice President, Global Sales and Business Development, Marvell
Sean Keohane pointed out that the first equipment manufacturer's products are already on the market, many new products are expected to be launched in the next few months, and will establish partnerships with leading smart home platform vendors, including cooperation with Apple's HomeKit platform and with Xiaomi The company's cooperation on smart home solutions.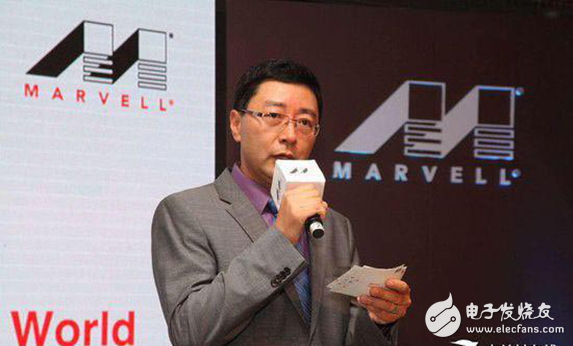 Michale Wu, Vice President of Sales, Marvell China
How big is the development potential of the Chinese Internet of Things market? Michale Wu said that Marvell witnessed and accompanied IoT ecosystem partners such as Xiaomi, Jingdong Intelligent, Broadlink, Qingke and many of the industry's leading IoT manufacturers including home appliances, home automation, automotive, wearables and industrial lighting systems. Product developers have achieved a dream-seeking process from zero to ten million.

This battery is for replacing Lead-Acid Battery, it has the standard appearance and size as well as capacity, but longer cycle life and high energy and good charge and discharge performance.
Capacity:100AH/150AH/180AH/200AH/250AH.
Voltage:12.8V, cycle life is more than 2000 times, also can customize the capacity.
12V Rechargeable Lithium Battery,Lithium Polymer Battery,Rechargeable Lithium Ion Batteries,Rechargeable Lithium-Ion Batteries,12v 200Ah Powerful Bank,Home Storage Rechargeable Battery
Shenzhen Enershare Technology Co.,Ltd , https://www.enersharepower.com